I'm winding down another year of knitting, readers, and I'm planning for a knit-filled 2015. There are babies in my future (not my future, someone else's future, but this directly impacts me) and little babies need little knits to keep their little bodies warm and cozy. I've been favouriting baby things like a mad person on Ravelry, and I'm full to the brim with baby knits lust.
More on that shortly, but let's kick this off with a final tally of 2014 knitting projects completed, because it makes my heart feel good to write things down and see my accomplishments:
Nordic Mittens
TARDIS Socks
Polar Bear Earflap Hat
It's a Guy Thing Socks
Octopus Socks
Cat Paw Socks (gifted last week, and very well received)
Rockefeller Shawl
Big Chunky Rib Hat
Northman Mittens
Reindeer Legwarmers
Fall Mystery Socks
Fox Cowl Hood
Ninja Bike Mask
Grey Gardens Headband
Out of Darkness Shawl
Kevin McCallister Moose Hat
(my very first published pattern)
Honey Cowl (also gifted last week and very well received)
Phew! It's quite a pile of knitting when you line it all up like this. I'm still clicking away at Hermione's Everyday Socks, but they're my go-to car knitting or knit night project. I'm about halfway done the second sock, and they might be finished by New Years. We'll see.
You're probably wondering about those One Row Per Day socks, yes? The one row per day part was an abysmal failure, and I wouldn't recommend it for someone who likes to knit in blocks of time while watching TV (which is essentially the only way I knit). I found it so difficult to find the motivation to pick up that project, knowing that I would just be putting it down after a row. The socks will be finished, they are on my list of socks to keep handy after Hermione's socks are done. They will be a good simple project, and I think Fuzzyhead will definitely appreciate them as a nice boy-appropriate sock.
My list of baby project to come includes making an adorable set with a blanket, hat, and little mitts. I saw something I love at Chapters, but being a good little knitter, I couldn't justify buying it when I could make my own. Here's the set: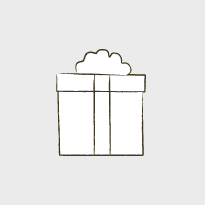 It's adorable, and appears to be double knitted?? I've only ever done double knitting once and it turned out terribly (RIP, LOST scarf for Fuzzyhead that will never be...). However, I really enjoy the clean look on the back of the blanket, and inside the hat and mitts. I know I don't appreciate catching my thumb on floats inside a colourwork mitten, and I'm sure a little baby doesn't either. The project seems simple enough, I'm sure I can whip something up using a basic pattern and mapping out a heart chart.
I also have two other baby blankets in mind, because who doesn't need more baby blankets!
I LOVE the
Baby Blanket Snowflakes
pattern and think it would be a perfect stroller blanket for a little winter baby. I also love that it is knitted in the round and then steeked, which would give me the chance to try out steeking.
And then a more traditional looking heirloom piece, which the mother-to-be would appreciate more than the baby would, I think. The
Shale Baby Blanket
by Brooklyn Tweed has been on my queue for a long time, waiting for the perfect baby-having opportunity.
As for more adorable outfits, sweaters and little jackets are fun to make, and I've got two such items in mind.
This is
Anders
by Sorren Kerr, and I love it and want one for myself as well.
There's actually a whole set of pattern for sweet little Noridic style garments, including baby leg warmers, a little jumper dress, and an adorable kerchief.
The jacket I have in mind is the
Latte Baby Coat
by Lisa Chemery.
And then of course there's the baby sweater I made and finished years ago that's waiting for the gifted to this particular baby-to-be:
This is
Jasper Diamond Hoodie
by Kristen Rengren, and I finished this sweater almost 5 years ago. It's been sitting in a Ziploc bag in my stash waiting patiently to be a sweater for a baby. It still needs buttons, but that's a quick and easy fix. This sweater is for the 9-12 month old size, so I've got plenty of time to finish it and gift it before the baby finishes baking.
There may be a small knitting field trip in my future, since I don't have anything on hand that would be appropriate for the baby projects I'm going to make. I'm just about ready to be starved for new projects since I
only
have socks on the go. That will just not do, readers.
Onward,
vrock